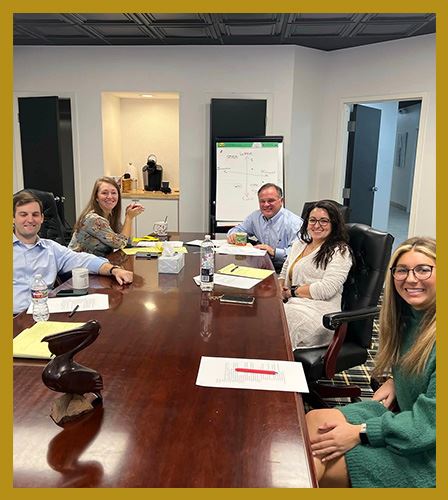 Our Practice Areas
At Ryan E Gatti Attorney At Law, we represent clients in personal injury, workers' compensation, family law, and criminal cases. We can also help people handle wills and successions. Although our practice areas vary widely, one thing always remains the same: we aim to serve our clients' best interests and achieve positive outcomes. We accomplish these things frequently. Our attorneys have a 90% case success rate. Plus, we have recovered millions of dollars in compensation for Louisianans dealing with accidents and work-related injuries.
To find out about our practice areas, explore the pages we have devoted to them. If you would like to know more about us and how our lawyers can help you, reach out today. We offer free consultations, so there is no reason to wait to discuss your situation and what we can offer.
Submit our convenient online contact form or call (318) 633-0186.
Our Legal Services
The Right Representation for All of Your Legal Needs
Attorneys Serving Individuals and Families Across Northwest Louisiana
When you turn to Ryan E Gatti Attorney At Law, you can count on working with people who feel like friendly neighbors. We are proud to be rooted in Northwest Louisiana and motivated to better its communities by dutifully serving those who call them home.
Attorney Ryan E. Gatti has worked for over two decades in the area and understands the unique legal landscape of our part of the country. He also represented the 36th district in the Louisiana State Senate from 2016 to 2020. You can learn more about Attorney Gatti's relationship with the area and varied experiences by visiting his bio page.
Gordon Mosely came of age in the area and worked for years in the Bossier City Attorney's Office. Find out more by visiting the bio pages for Attorney Mosely.
Contact us for legal counsel and advocacy after an accident, guidance during family law disputes, help with estate planning, or defense from a skilled attorney. Our team would be glad to have the opportunity to serve you.
You can reach us at (318) 633-0186 or get in touch online. Hear From Our Happy Clients
Compassionate and Committed Legal Representation
"They treat you like a part of their family and you truly feel that you are in the best hands possible."

THE BEST!!!! There is no other firm in the Shreveport Bossier City area you should even think about for your family court or custody case.

- Jason A.

"Everybody up there is very professional and courteous."

They always notified me of what was happening and the next steps in the process. They price of my case was very reasonable, as well. They are proficient and very thorough.

- Brandon S.

"Ryan and his team are amazing!"

They are professional, accessible, and helped to come to a quick resolution. Thank you, Ryan, for treating us like family.

- Kim S.

"Highly recommend Ryan Gatti!"

Great lawyer! Helped my daughter in a custody situation. He worked out a payment plan to aid in the ability to afford an attorney. Took the time to speak to us and treated us like family.

- Rachel T.

"I give Ryan Gatti and his staff a 5 STAR PLUS!"

I would highly recommend Attorney Ryan Gatti and his law firm. He is a very knowledgeable and professional attorney yet cares about his clients. He has always exceeded expectations in my case.

- Jonanne H.

"His staff is always cordial and punctual, 5/5 would recommend!"

Ryan Gatti is one of the most competent and attentive attorneys that I have had the pleasure of doing business with.

- Hal G.

"Ryan and his staff are phenomenal!"

They work with you in a timely manner!!! All around great man 10/10 recommend!

- Destiny V.

"I could not have asked for a better team of lawyers and legal assistance."

Thank you Ryan Gatti and Gordon Mosley for your expert advice and guiding me through a very difficult time.

- Lynnette M.